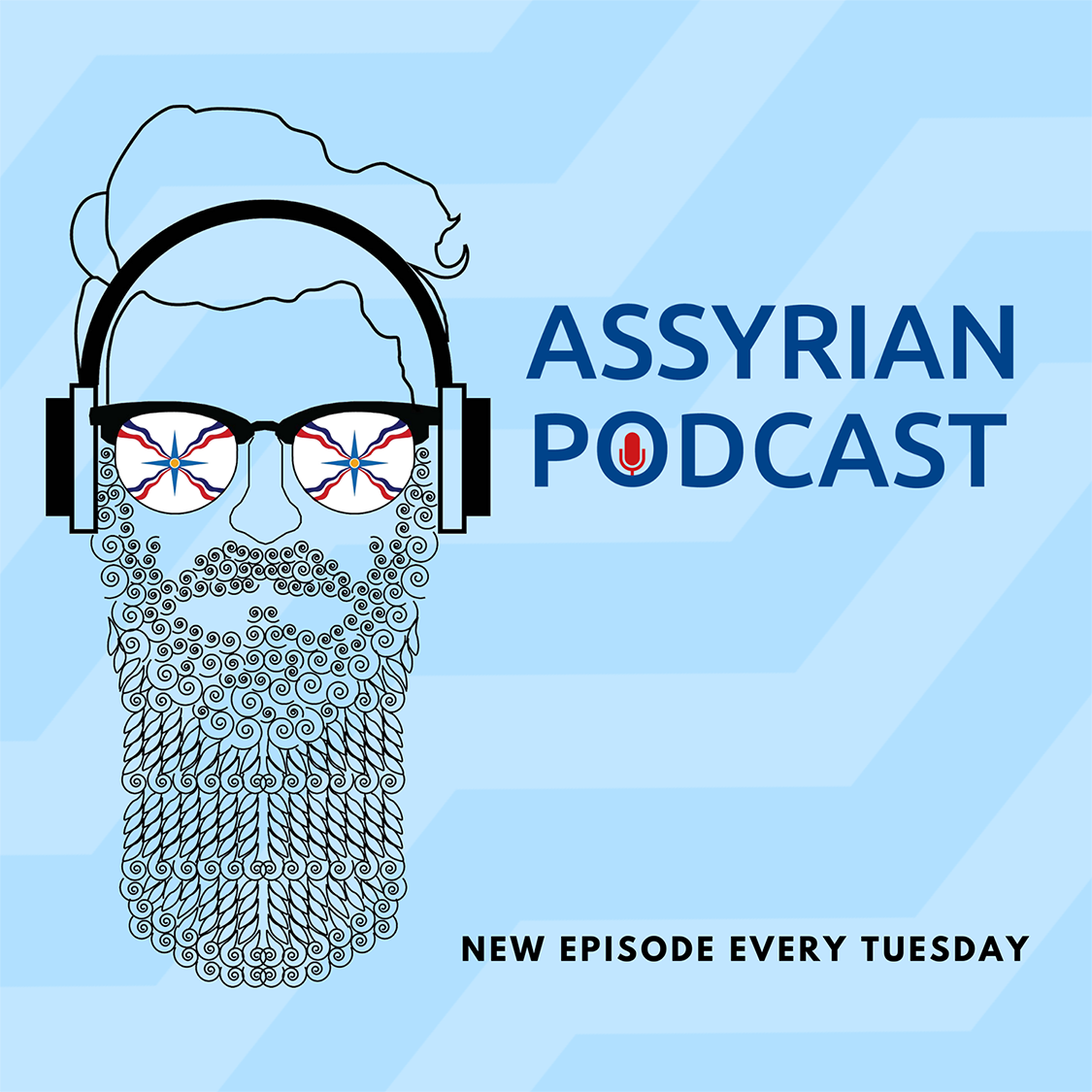 Episode 106 – Yosip Bet Yosip was born in 1942 to Rabi Korush Bet Yosip and Anna Khoshaba Bet
Yosip in the village of Zumalan, a suburb of Urmieh, Iran. Early in his youth Yosip learned about the Assyrian culture through listening to Assyrian folk songs, poetry, and story telling (ܛܲܐܲܠܝܵܬܹ̈ܐ) conducted by the local elders. This is when his love for the Assyrian culture and heritage was originated. In 1968, Yosip, a selected member of the Shooshata Umtanaia; was introduced to the political aspects of the Assyrian history and witnessed the birth of an international political organization to oversee the well- being of his beloved Assyrian nation, the 'Assyrian Universal Alliance (AUA).
He joined several Assyrian organizations:
- The Society of Assyrian National Progress (Assyrian youth organization ): Shooshata
Umtanaia
- He assisted Shooshata Umtanaia in assembling the first and largest library of Assyrian books
ever collected in modern Assyrian history.
- Nineveh Choir group (1960- Tehran, Iran)
- Nineveh Choir group conducted by maestro Nebu Issabey in Tahran, Iran.
- Assyrian Youth Cultural Society: Sita Sapreyta
Support for this week's episode of The Assyrian Podcast is brought to you by Tony Kalogerakos and
the Injury Lawyers of Illinois and New York. If you know anyone that has been in a serious accident,
please reach out to Tony Kalogerakos. Tony has been recognized as a Top 40 lawyer, and a Rising
Star by Super Lawyers Publication and has obtained multiple multi-million-dollar awards. Tony can
be reached at InjuryRights.com or 847-982-9516.
Yosip Bet Yosip on Qeenatha: https://www.qeenatha.com/artists/YousipBetYousip/474/