Episodes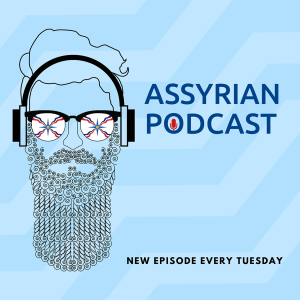 Tuesday Sep 27, 2022
Tuesday Sep 27, 2022
Episode - 175 Barseen Oshana was born in Sydney, Australia and heads the Assyrian Students Association of Australia. The ASAA is an independent student-led organisation that facilitates the presence of Assyrians at universities in Australia, as well as coordinating external events to bring Assyrian students together. He also serves as a board member of the Assyrian Australian Association and has been involved in the Assyrian Football community in Australia. Barseen works in the construction sector and enjoys watching his beloved Fairfield Bulls.
Socials:
FB: @AustraliaASA
IG: @asaaustralia  
Home | Assyrian Students' Association of Australia (square.site)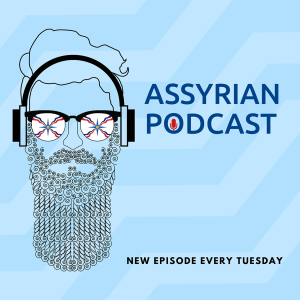 Tuesday Sep 13, 2022
Tuesday Sep 13, 2022
Episode 173 - Dr. Emil Anton is a theologian and author living just outside Helsinki, Finland. He has published four books in Finnish with the last diving into the cultural and religious history of ancient Mesopotamia and modern day Iraq. Through his book "Kahden virran maa" (The Land Between Two Streams) and his many published articles, Emil is unearthing his own past in real time. In this episode we talk about his spiritual awakening in Poland and the many steps that led him on a path of theology and later converged with him discovering his own ancient roots. 
Website: https://emilanton.com/
Instagram: @emilchristiananton
Facebook: https://www.facebook.com/emil.anton
Twitter: @EmilAnton5
This episode is sponsored by @theoushanapartners -- a husband and wife real estate team. Are you considering purchasing or selling a home in Arizona or California? John and Reata are available to help make your next real estate decision into a seamless transaction. Contact the Oushana's at 209-968-9519. Get to know them a bit more by checking out their website TheOushanaPartners.com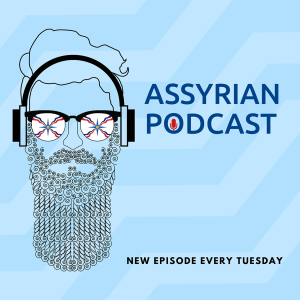 Tuesday Mar 09, 2021
Tuesday Mar 09, 2021
Episode 134 - Dr. Amir Harrak is a professor of Aramaic and Syriac at the University of Toronto and the President of the Canadian Society for Syriac Studies. In this episode, we discuss the importance of Syriac, Syriac Christianity, and the distinctions between Aramaic, Syriac, Neo-Aramaic, and Assyrian. If you're a lover of language, history, and religion, this episode is for you. 
Support for this week's episode of The Assyrian Podcast is brought to you by Tony Kalogerakos and the Injury Lawyers of Illinois and New York. If you know anyone that has been in a serious accident, please reach out to Tony Kalogerakos. Tony has been recognized as a Top 40 lawyer, and a Rising Star by Super Lawyers Publication and has obtained multiple multi-million-dollar awards. Tony can be reached at InjuryRights.com or 847-982-9516. 
www.nmc.utoronto.ca/people/directories/all-faculty/amir-harrak