Episodes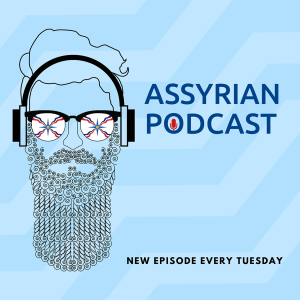 Tuesday Sep 28, 2021
Tuesday Sep 28, 2021
Episode 153 - Steve Oshana is the executive director of A Demand for Action, which advocates for the rights of minorities in the Middle East. He started his career in Washington DC as an intern and worked his way to becoming a political consultant, or lobbyist. In this episode we talk about what lobbyists do, how he manages to work with US politicians across the aisle on Assyrian issues, how he marched as a teenager with Reverand Jesse Jackson, and the first time he met former President Barack Obama in Chicago. 
Support for this week's episode of The Assyrian Podcast is brought to you by Tony Kalogerakos and the Injury Lawyers of Illinois and New York. If you know anyone that has been in a serious accident, please reach out to Tony Kalogerakos. Tony has been recognized as a Top 40 lawyer, and a Rising Star by Super Lawyers Publication and has obtained multiple multi-million-dollar awards. Tony can be reached at InjuryRights.com or 847-982-9516. 
This episode is sponsored by The Oushana Partners-- a husband and wife real estate team. Are you considering purchasing or selling a home in Arizona or California? John and Reata are available to help make your next real estate decision into a seamless transaction. Contact the Oushana's at 209-968-9519. Get to know them a bit more by checking out their website TheOushanaPartners.com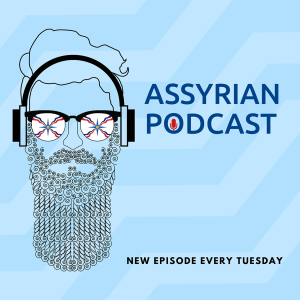 Tuesday Mar 16, 2021
Tuesday Mar 16, 2021
Episode 135 - Sumer Homeh is the founder of the humanitarian aid organization "Local Aid" in Kenya. After working several years in the fashion industry in Australia, she decided to leave all that behind to dedicate her life for street children in Nairobi. Local Aid rehabilitates those children and provides them access to education and healthcare. Recently Sumer founded "Tribearth", which is a socially conscious jewelry business that creates a community of empowered women and youth who produce handmade products in a sustainable and ethical environment. In this episode you will learn more about Sumer´s journey from Australia to Kenya and what led to this life changing decision, the world of humanitarian workers and the ups and downs Sumer went through in order to build a sustainable organization, and what it takes to truly follow your heart and not let doubts get into the way of you and your goals.
Facebook: Sumer Homeh
Instagram: @sumersoul
Website: www.localaid.or.ke , www.tribearth.org
Support for this week's episode of The Assyrian Podcast is brought to you by @TonyKalogerakos and the @InjuryLawyersofIllinois and New York.