Episodes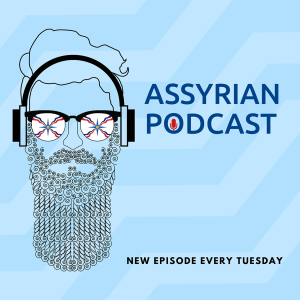 Tuesday Mar 08, 2022
Tuesday Mar 08, 2022
Episode 162 - Making Room for Atheism with Mathew Sharif
Mathew Sharif is a first generation Assyrian-American. He was born and raised in the technologically and culturally rich city of San Jose, California. Mathew's parents met and married in America and raised Mathew in an Assyrian household. 
Even though Mathew was raised in an Assyrian church, he went the unconventional route of choosing atheism as his truth. Mathew took his questions beyond the church walls and discovered a more authentic explanation for our existence. He was able to read from like free thinkers and find like minded individuals who helped form and refine his perspective. Having taken Philosophy courses at California State University Stanislaus, Mathew's understanding of the world continued to evolve and today he is a proud atheist. 
Mathew loves traveling the world while learning about different cultures and perspectives. Mathew's mindset is to live for today, plan for tomorrow. He hopes there will be more after this life, but he isn't counting on it. He claims it isn't easy to embrace life without belief in the divine, but it just makes more sense. Lastly, Mathew loves taking his dog, "Lucifer" out for long walks at the park. 
This episode is sponsored by The Oushana Partners-- a husband and wife real estate team. Are you considering purchasing or selling a home in Arizona or California? John and Reata are available to help make your next real estate decision into a seamless transaction. Contact the Oushana's at 209-968-9519. Get to know them a bit more by checking out their website TheOushanaPartners.com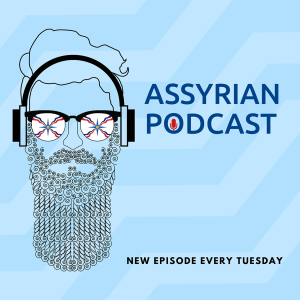 Tuesday Mar 02, 2021
Tuesday Mar 02, 2021
Episode 133 -
Qasha (Pastor) Younan Shiba was born and raised in Kirkuk, Iraq in 1964. His humble beginnings in Kirkuk, and a speech impediment at a young age, led Younan to find his own language through art. Younan received Christ as his Savior in 1990 while serving in the Iraqi army. 
In 1995, Younan and Layla moved to Amman, Jordan to both obtain their seminary educations at Jordan Evangelical Theological Seminary (JETS). At that time there were approximately 500,000 Iraqi refugees living in Jordan due the Persian Gulf War and the closure of borders by Syria and Turkey. While a student at the seminary, he was asked by the Alliance Mission Christian Church in Amman to consider leading a ministry to Iraqi refugees.
Qasha Younan was ordained through the Assyrian Evangelical Presbyterian Church in Baghdad in 2003. After receiving four death threats in three years, and finally, a voicemail from a member of the jihad demanding money and threatening to kill his family, they were forced to flee to the United States.  
He is currently a member of the Chicago (IL) Presbytery of the Presbyterian Church (USA). He and his wife established the Family Life Development Foundation (FLDF), and through which they minister to over 120,000 Assyrians through a two-hour radio ministry every Saturday evening. They also host a worldwide satellite TV ministry that reaches thousands more. Now he serves with the Navigators Nations Within, reaching out to immigrants from his culture who haven't heard the good news of Christ.
Based out of Chicago, Illinois, Qasha Younan and his wife, Layla, have been married since 1994 and together they have two daughters, Joy and Grace.

Support for this week's episode of The Assyrian Podcast is brought to you by Tony Kalogerakos and the Injury Lawyers of Illinois and New York. If you know anyone that has been in a serious accident, please reach out to Tony Kalogerakos. Tony has been recognized as a Top 40 lawyer, and a Rising Star by Super Lawyers Publication and has obtained multiple multi-million-dollar awards. Tony can be reached at InjuryRights.com or 847-982-9516.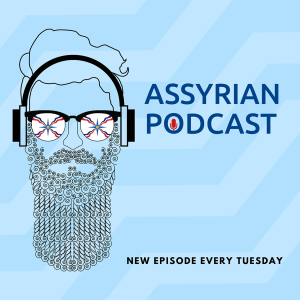 Tuesday Dec 29, 2020
Tuesday Dec 29, 2020
Episode 132 - Dante is a Life Coach who is passionate about helping people who feel stuck in their jobs, master their mindset so they can get clarity about their next career move and go after it.
Her lifelong obsession with all things personal development and her own experience receiving coaching services and the life changing impact it had on her, lead her to create her own coaching business. Dante loves to help people learn new mindset tools and techniques to improve their work and personal lives.
She has her B.A. in Sociology from UC Santa Barbara and her M.A. in Organizational Leadership from Fresno Pacific University. 
Instagram: danterosh
Website: www.dantenoelle.com 
Support for this week's episode of The Assyrian Podcast is brought to you by @TonyKalogerakos and the @InjuryLawyersofIllinois and New York.