Episodes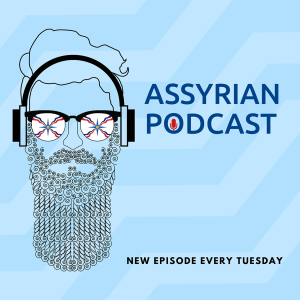 Tuesday Aug 24, 2021
Tuesday Aug 24, 2021
Episode 148 - Afram Yakoub is an Assyrian born in Qamishli, Syria. He migrated to Sweden in 1989, where he has been living since. Afram has been an Assyrian activist for over 20 years; his activism leading to being President of the Assyrian Federation of Sweden. Since leaving the position, Afram has written about his experiences and learnings, with the book Vägen till Assyrien - en uppmaning till nationell förnyelse published in Sweden last year (Tigris Press ISBN: 978-9198154160), before being published in English late 2020, titled The Path to Assyria - A Call For National Renewal (Tigris Press ISBN: 978-9198154160).
Support for this week's episode of The Assyrian Podcast is brought to you by Tony Kalogerakos and the Injury Lawyers of Illinois and New York. If you know anyone that has been in a serious accident, please reach out to Tony Kalogerakos. Tony has been recognized as a Top 40 lawyer, and a Rising Star by Super Lawyers Publication and has obtained multiple multi-million-dollar awards. Tony can be reached at InjuryRights.com or 847-982-9516. 
This episode is sponsored by The Oushana Partners-- a husband and wife real estate team. Are you considering purchasing or selling a home in Arizona or California? John and Reata are available to help make your next real estate decision into a seamless transaction. Contact the Oushana's at 209-968-9519. Get to know them a bit more by checking out their website TheOushanaPartners.com.