Episodes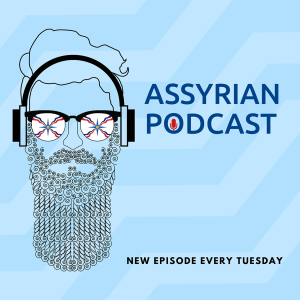 Tuesday May 25, 2021
Tuesday May 25, 2021
Episode 144 - Atina 'Tee' Alkhas is the founder of Tee Koffee Co - a Mesoptomaian inspired women-forward coffee retail company based in San Francisco, CA. Tee Koffee is committed to celebrating ancestral history through coffee and conversation. 
Atina was born in Iran and immigrated to the US in the early '80s through Germany. Along the way,  she observed her mother honor and bring with her the Assyrian coffee culture we know as Kahve. Coffee and tea were part of her life, as many of us Assyrians experienced the same with our families. Growing up, she quickly learned that coffee, specifically Kahve, was a way to bring people together and create a sense of community. The art of making Kahve and the time-honored tradition of coffee fortune readings has long been part of her family and her Assyrian background. 
She founded Tee Koffee in 2017 to bring the Kahve experience home - she created Kahve starter kits and worked with coffee roasters to craft a modern take on the Kahve blend. Four years later, Tee Koffee is relaunching with a new logo design and two new coffee blends in honor of Assyrian Queens and Atina's Assyrian background. The relaunch of Tee Koffee was inspired by Assyrian Queens and women leaders of Mesopotamia. 
Atina worked with designer and artist Rabel Betshmuel based in Chicago. They collaborated to create a logo and labels that help bring the story of the brand to life. 
To learn more, please visit www.teekoffee.com and follow @teekoffee
Support for this week's episode of The Assyrian Podcast is brought to you by Tony Kalogerakos and the Injury Lawyers of Illinois and New York. If you know anyone that has been in a serious accident, please reach out to Tony Kalogerakos. Tony has been recognized as a Top 40 lawyer, and a Rising Star by Super Lawyers Publication and has obtained multiple multi-million-dollar awards. Tony can be reached at InjuryRights.com or 847-982-9516. 
This episode is sponsored by The Oushana Partners-- a husband and wife real estate team. Are you considering purchasing or selling a home in Arizona or California? John and Reata are available to help make your next real estate decision into a seamless transaction. Contact the Oushana's at 209-968-9519. Get to know them a bit more by checking out their website TheOushanaPartners.com.