Episodes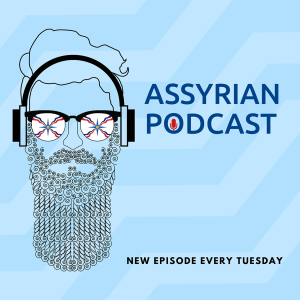 Tuesday Mar 23, 2021
Tuesday Mar 23, 2021
Episode 136 – Benjamin Christophe Yalda is best known as Mr. Erbil. Born a refugee in Iran in 1985, his family and him moved back to Iraq in 1991, a time when the country was at war. Benjamin's interest in rap took flight in 2004, and he started writing poems and lyrics. His mission: to become the voice of a silenced nation, provoking an awakening through lyrics and beat. Listen to this episode to learn about his experience as Mr. Erbil, his first song about Seyfo, and the next 11 songs he wrote in Spring 2020 during the Covid-19 lockdowns.  
This episode is sponsored by The Oushana Partners-- a husband and wife real estate team. Are you considering purchasing or selling a home in Arizona or California? John and Reata are available to help make your next real estate decision into a seamless transaction. Contact the Oushana's at 209-968-9519. Get to know them a bit more by checking out their website TheOushanaPartners.com 

Support for this week's episode of The Assyrian Podcast is brought to you by Tony Kalogerakos and the Injury Lawyers of Illinois and New York. If you know anyone that has been in a serious accident, please reach out to Tony Kalogerakos. Tony has been recognized as a Top 40 lawyer, and a Rising Star by Super Lawyers Publication and has obtained multiple multi-million-dollar awards. Tony can be reached at InjuryRights.com or 847-982-9516.