Episodes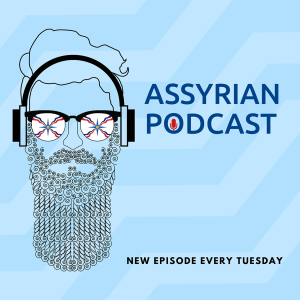 Tuesday Apr 12, 2022
Tuesday Apr 12, 2022
Episode 165 - Evelyn Anoya was born in Baghdad, Iraq. Her parents immigrated to the United States in early 1980. She graduated from DePaul College of Law in 2001 with a Juris Doctor and Certificate in International Law. Since graduating from law school, Evelyn spent 20 years as an international civil servant employed with international tribunals in The Hague, Netherlands. She is specialized in international justice with a focus on judicial administration, capacity strengthening and governance of international organizations. 
From 2017 to 2021, she led the Division of Judicial Services at the Special Tribunal for Lebanon ("STL"). Ms. Anoya initially joined the STL in 2009 to serve as the Registry's Senior Legal Adviser. Ms. Anoya worked at the United Nation's International Criminal Tribunal for the former Yugoslavia ("ICTY") since September 2001, holding various positions within the Registry. She was the Registry Court Officer at the ICTY on the Prosecutor v. Slobodan Milošević case and during the defense phase of the case was assigned as the Registry Pro se Legal Liaison Officer, acting as a conduit between the Court and the self-represented Accused.
She is currently an international consultant with Axiom International Limited supporting a counter-terrorism justice project in Iraq.
Due to the nature of Evelyn's work and sensitive information, you may notice some fade outs and fade ins between her recollections. Thank you for your patience. 
This episode is sponsored by @theoushanapartners -- a husband and wife real estate team. Are you considering purchasing or selling a home in Arizona or California? John and Reata are available to help make your next real estate decision into a seamless transaction. Contact the Oushana's at 209-968-9519. Get to know them a bit more by checking out their website TheOushanaPartners.com