Episodes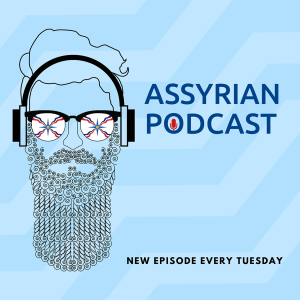 Tuesday Sep 01, 2020
Tuesday Sep 01, 2020
Episode 115 - Lanah Haddad is a young Kurdish-Iraqi archaeologist, who grew up in Germany and recently moved back to Erbil, to reconnect with her roots. She studied the ancient history of Mesopotamia and worked in several archaeological projects in Iraq, Germany, Syria, Egypt and Jordan. Moved by her desire to bring back the Iraqi people more in touch with their own heritage, she created a strategy board game called "Urbilum - The Assyrian Empire", which is based on archaeological background information. Her game got fully sponsored by Spotlight Iraq, which is a support program for cultural creators living in Iraq by the Goethe Institute and German Federal Foreign Office. In this episode, you'll hear about her background in archaeology, her motivation to create the boardgame, and her thoughts on bringing different communities together and embracing diversity.
Instagram: @_urbilum_
Facebook: https://www.facebook.com/urbilum/
Support for this week's episode of The Assyrian Podcast is brought to you by Tony Kalogerakos and the Injury Lawyers of Illinois and New York. If you know anyone that has been in a serious accident, please reach out to Tony Kalogerakos. Tony has been recognized as a Top 40 lawyer, and a Rising Star by Super Lawyers Publication and has obtained multiple multi-million-dollar awards. Tony can be reached at InjuryRights.com or 847-982-9516.