Episodes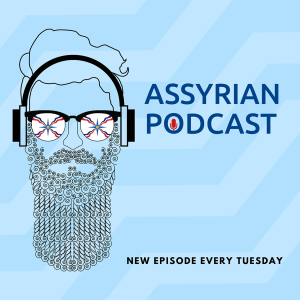 Tuesday Mar 08, 2022
Tuesday Mar 08, 2022
Episode 162 - Making Room for Atheism with Mathew Sharif
Mathew Sharif is a first generation Assyrian-American. He was born and raised in the technologically and culturally rich city of San Jose, California. Mathew's parents met and married in America and raised Mathew in an Assyrian household. 
Even though Mathew was raised in an Assyrian church, he went the unconventional route of choosing atheism as his truth. Mathew took his questions beyond the church walls and discovered a more authentic explanation for our existence. He was able to read from like free thinkers and find like minded individuals who helped form and refine his perspective. Having taken Philosophy courses at California State University Stanislaus, Mathew's understanding of the world continued to evolve and today he is a proud atheist. 
Mathew loves traveling the world while learning about different cultures and perspectives. Mathew's mindset is to live for today, plan for tomorrow. He hopes there will be more after this life, but he isn't counting on it. He claims it isn't easy to embrace life without belief in the divine, but it just makes more sense. Lastly, Mathew loves taking his dog, "Lucifer" out for long walks at the park. 
This episode is sponsored by The Oushana Partners-- a husband and wife real estate team. Are you considering purchasing or selling a home in Arizona or California? John and Reata are available to help make your next real estate decision into a seamless transaction. Contact the Oushana's at 209-968-9519. Get to know them a bit more by checking out their website TheOushanaPartners.com