Episodes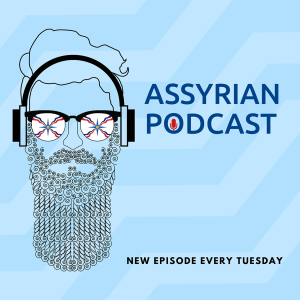 Tuesday Aug 03, 2021
Tuesday Aug 03, 2021
Episode 145 - Sarah Bennett is the great great granddaughter of Rev. Dr. Isaac Adams - the first Assyrian to lead a mass migration of Assyrians to North America (Saskatchewan, Canada and later California, USA) from Iran in the early 1900s. In this episode, Sarah retells the great story of Dr. Adams and the other Assyrian settlers who helped to build North Battleford, Saskatchewan and later Turlock, California. This episode will help you give a glimpse into our modern Assyrian history and not one to miss! 
Rev. Dr. Adams publications:
Persia by a Persian: Personal Experiences, Manners, Customs, Habits, Religious and Social Life in Persia

A special thank you to Dr. Arianne Ishaya for her book that served as a reference throughout the interview:  Familiar Faces in Unfamiliar Places: ASSYRIANS in the California Heartland 1911 - 2010.
Support for this week's episode of The Assyrian Podcast is brought to you by Tony Kalogerakos and the Injury Lawyers of Illinois and New York. If you know anyone that has been in a serious accident, please reach out to Tony Kalogerakos. Tony has been recognized as a Top 40 lawyer, and a Rising Star by Super Lawyers Publication and has obtained multiple multi-million-dollar awards. Tony can be reached at InjuryRights.com or 847-982-9516. 
This episode is sponsored by The Oushana Partners-- a husband and wife real estate team. Are you considering purchasing or selling a home in Arizona or California? John and Reata are available to help make your next real estate decision into a seamless transaction. Contact the Oushana's at 209-968-9519. Get to know them a bit more by checking out their website TheOushanaPartners.com