Episodes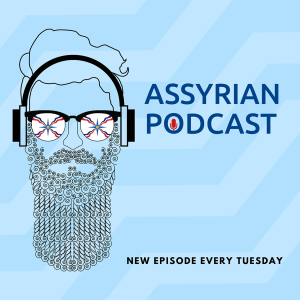 Tuesday Nov 22, 2022
Tuesday Nov 22, 2022
Episode 182 - Tenise Marie is an Assyrian Canadian singer-songwriter, performer, and recording artist based in Nelson, British Columbia. She grew up in the remote community of Argenta. In this episode, we discuss her and her family's fascinating journey in putting the pieces together of their Assyrian heritage and what the journey has been like. 
Her songwriting is influenced by the likes of Joni Mitchell, Amy Winehouse, and Allison Russell. Tenise has been performing for the last ten years, touring Western Canada for the last five, playing instruments since high school, and singing for as long as she can remember. 
She earned a diploma in Contemporary Music & Technology from Selkirk College, where she studied Vocal Performance. A multi-instrumentalist, but a vocalist first, Tenise primarily sings in Folk, Soul, Jazz, and Pop styles. As a young adult, she sang in two local youth choirs: Corazon and Lalin, where she first developed an affinity for vocal harmony, performed World Music, and became comfortable approaching new languages through song. More recently, Tenise joined the Assyrian Arts Institute's vocal ensemble "Assyrian Women". 
Tenise is also the Director of Human Resources at the Kaslo Jazz Etc. Festival, a music festival showcasing Jazz, Folk, Blues, and Funk performances from around the world in a scenic, mountainous outdoor venue. 
Note: This episode addresses adoption trauma
Instagram: https://www.instagram.com/tenise.marie/ 
Spotify: https://open.spotify.com/artist/2ZVSZBiHqVdAhXIevVL9dV?si=IJGBDxqOQpOcDbdkf73Gog 
Website: www.tenisemariemusic.com 
"Aghalare" Cover: https://youtu.be/J81annidbUU 
December 3rd San Jose Assyrian Women concert: https://assyrianartsinstitute.ticketleap.com/joy-of-christmas-choral-concert/dates/Dec-03-2022_at_0700PM 
Kaslo Jazz Etc. Festival: https://kaslojazzfest.com