Episodes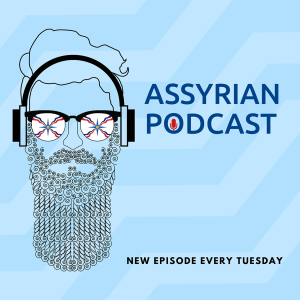 Tuesday Mar 07, 2023
Tuesday Mar 07, 2023
Episode 184 - On this  episode of the Assyrian Podcast, Steve and Adessa take a walk down memory lane as they reflect on the past five years of the Assyrian podcasting journey. In this special episode, they delve into what worked, what could have been better, and share some fascinating stories that have helped shape the podcast's growth.
As part of their celebration, they invite some of the hosts to join in the fun and share their favorite interview moments. Listeners will get to hear the unique perspectives and insights from the show's top contributors.
As an added treat, the episode includes the top five most downloaded episodes, providing a glimpse into what topics and conversations resonated most with listeners.
Join Steve and Adessa as they celebrate their journey and take you behind the scenes of the Assyrian Podcast.