Episodes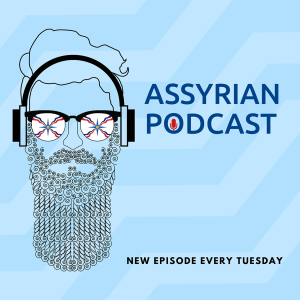 Tuesday May 23, 2023
Tuesday May 23, 2023
Episode 194 – Dr. George Marano. Dr. Marano is an esteemed expert in geopolitics and a distinguished writer for the South China Morning Post, Asia's premier English-language newspaper.
Throughout our conversation, Dr. Marano shares his unique insights and perspectives on the complex dynamics of geopolitics. With a focus on the Assyrian experience as a dispossessed people, we explore the historical context and contemporary implications of intersecting empires.
One of the central themes we discuss is the pursuit of freedom through wealth, drawing inspiration from the empowering message of self-sufficiency and empowerment embodied by movements like the Black Panther movement. Dr. Marano highlights the importance of understanding geopolitics in our quest for personal and collective liberation.
Join us as we delve into this captivating conversation, shedding light on the intricate interplay between geopolitics and the Assyrian community's plight. Don't miss out on this thought-provoking episode!